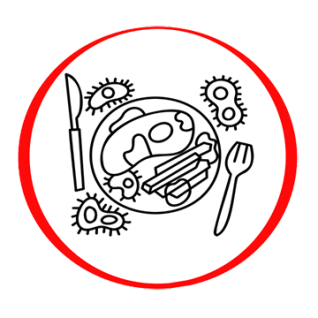 Food Detective | Food intolerance test
Description
Research by Food Detective™
Reliable and rapid diagnosis of food-specific IgG antibodies in the blood, performed by the MacroArray ELISA method. Reactions to 59 commonly eaten products*, including gluten, are detected.
The Food Detective™ test identifies foods that cause increased production of IgG antibodies that may be associated with food intolerances, irritable bowel syndrome, eczema, arthritis, indigestion, obesity, migraines, chronic fatigue and other ailments. By knowing the foods you cannot tolerate, you will be able to properly adjust your diet and discover the causes of ailments.
The Food Detective™ test answer comes with nutritional recommendations that will make it easier to replace intolerant foods with suitable ones to ensure a complete and balanced diet.
The reliability of the Food Detective™ test is ensured by an advanced diagnostic method, high sensitivity and specificity parameters, the reproducibility procedure of the test results applied by the manufacturer, and control of the results compared to the other two IgG diagnostic tests, MicroArray ELISA and classical ELISA. Manufacturer Cambridge Nutritional Sciences Ltd. (Omega Diagnostics Group), United Kingdom.
About food intolerance
Symptoms of food intolerance can be caused by a lack of enzymes, increased permeability and inflammation of the intestinal mucosa, immune reactions related to IgG, when the immune system produces antibodies in response to certain products. When such antibodies accumulate, they form complexes and promote inflammation, slow-type allergic reactions, so they can negatively affect various organ systems, and symptoms are usually not noticed immediately after eating. Therefore, it is difficult to understand which food affects us negatively. The Food DetectiveTM test, which determines the level of IgG antibodies against specific foods, can help you find out more precisely the causes of your ailments. And avoiding the wrong foods can reduce the problems caused by food intolerance.
You can find out more information on tel. 8 687 96674 or www.mpe.lt
Oats
Gluten
Wheat
Durum wheat
Corn
Rice
Rye
Cashew nuts
Brazil nuts
Walnuts
Peanuts
Almonds
peas
Lenses
Bean sprouts
Cocoa beans
Soya
Lamb
Beef
Pork

Chicken
Atlantic cod
Black spot cod
Flounder
Salmon
Trout
Tuna
Shrimp
Big shrimp
Crabs
Lobsters
Mussels
Cucumbers
Potatoes
Broccoli
Cabbage
Carrots
Red pepper
Green pepper
Yellow pepper
Couples
Tomatoes
Celery
Olives
Oranges
Lemons
strawberries
Grapefruits
blackcurrants
Melon
Watermelon
Apples
Tea
Garlic
Mushrooms
Ginger
Egg (whole)
Cow's milk
Yeast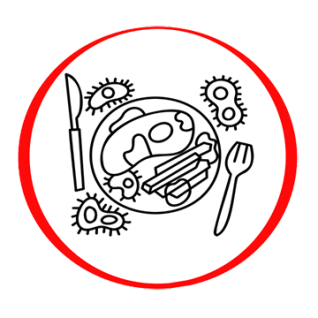 Food Detective | Food intolerance test