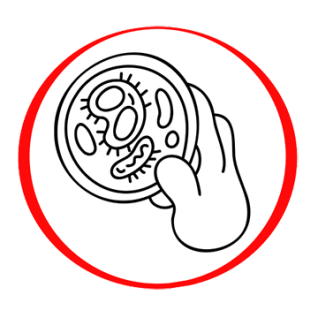 Stool prophylactic culture
Reference: 17033
Description
A stool culture test is used to identify potential intestinal pathogens. The growth of pathogens in the crop can be expected when: 1) a large number of leukocytes are found during coprological examination; 2) has bloody diarrhea; 3) there is a fever, 4) there is an unclear clinic and the patient has returned from a trip where there may be foci of enteroinfection; 5) the patient came into contact with a pathogenic substance.
How to take a stool sample for testing: Stools for testing are collected in clean and dry plastic disposable containers (available at the pharmacy). Water and urine must not enter the sample, so feces cannot be collected from the toilet. Feces are collected from several places in one portion, special attention should be paid to lumps of mucus and blood in the feces, they should definitely be collected for examination. The required amount of feces for the test is 5-10 g (the size of one walnut), if the feces are liquid or watery - 10 ml.
Feces are not suitable for examination if you have taken or are taking antibiotics, sulfanilamides, anthelmintic drugs. They should be tested before treatment with the mentioned preparations or 5-10 days after the use of the drugs.
Also, with the help of microbiological tests, the sensitivity of microbes to antibiotics is determined, that is, an antibioticogram is performed, which shows which antibiotic is best suited for the patient under study.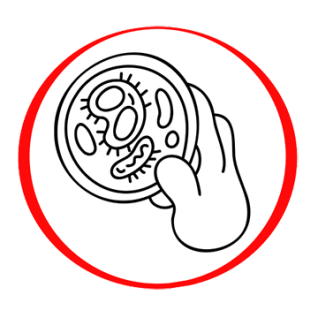 Stool prophylactic culture
Reference: 17033